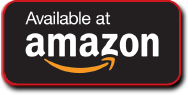 10 CT. ON-THE-GO TRAVEL PACKS (12 PACKS IN CASE)
Back to Products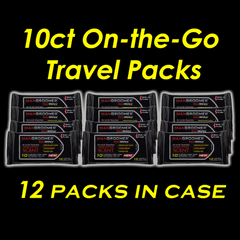 You asked for it and we delivered! Introducing the New

10ct On-the-Go

MAN WIPES®

by

MANGROOMER

, keeping you fresh and clean all day long. The convenient size travel pack fits just about anywhere making it handy to take with you on the go, in your pocket discretely while walking down the hall in the office, in your overnight bag before some late night fun or in the car for the unexpected pit stop.



MAN WIPES

are flushable moist cleansing wipes with a masculine Executive Scent made to keep you feeling fresh and clean all day long. Engineered specifically for men, use

MAN WIPES

in addition to toilet paper to effectively clean and eliminate any unwanted residue.



MAN WIPES

by

MANGROOMER

are Dermatologist Tested, Hypoallergenic and are free of Parabens and Alcohol. As an added bonus to keep your butt feeling good, MAN WIPES are infused with Vitamin E and Aloe for an ultra-soft, soothing feel for sensitive skin.

MAN WIPES

are flushable, septic safe, sewer safe and made in the USA!



MAN WIPES

are also great for freshening up the male intimate area after a long day at work, a workout, or getting ready for a night on the town. Freshen up before and after intimacy, before or after the gym to clean groin, underarms and body of sweat and oil, or even after work and before happy hour to freshen up underarms and neck zone.

MAN WIPES

by

MANGROOMER

are also TSA Approved, so they are great for Business Travel and Flights.



MANGROOMER

created the

MAN WIPES

travel packs as a direct result of our best selling BIZ WIPES you loved so much, plus kept the Executive Scent you requested. We hope you love the new

MAN WIPES

10ct On-the-Go Travel Packs

and we are honored to have you as one of our loyal customers.

And for that late night romance, 

MANWIPES

® give you that fresh, clean confidence to satisfy your partner. 
MAN WIPES

® 10 Count travel pack fits just about anywhere making it convenient to take with you on the go.

MAN WIPES

® are flushable moist cleansing wipes with a masculine Executive scent made to keep you feeling fresh and clean all day long
Engineered specifically for men, use MANGROOMER 

MAN WIPES

® in addition to toilet paper to effectively clean and eliminate any unwanted residue

MAN WIPES

® are also great for freshening up the male intimate area after a long day at work, a workout, or getting ready for a night on the town

MAN WIPES

are Dermatologist Tested, Hypoallergenic and are free of Parabens and Alcohol
Vitamin E and Aloe added for an ultra-soft soothing feel for sensitive skin, plus masculine Executive scent.
Flushable, septic safe, sewer safe
Made in the USA!

TSA

 Approved - Great for Business Travel and Flights. 
Perfect for Camping and Hotel Stays
*Dermatologist Tested *Vitamin E and Aloe *Hypoallergenic *Alcohol-free *Paraben-Free *Safe to Flush
Multipurpose use:
Use

 

MAN WIPES

® along with toilet tissue for that confident clean butt feeling
Freshen up before and after intimacy
Use before or after the gym to clean groin, underarms and body of sweat and oil
Use after work and before happy hour to freshen up underarms and neck zone
Use anytime of day that you want to cleanse and refresh your body
X
Select how often you would like to receive your shipment: